Protective gear
We have both 85% hand alcohol and Danish-produced mouthpieces.
Green Shield Face Mask Type2
Danish-produced face masks 
3-layer quality mask (disposable mouthpiece with ear elastics), which protects against particles in the air and helps if you sneeze / cough yourself, so that others are not affected.
The package contains 50 pieces, distributed with 5×10 in each subpackage.
Product name: Mouthpiece Type2 (II)
Material: Nonwoven
Country of production: Denmark.
The mask is EN14683, TYPE II approved.
It is CE marked – Medical Devices Directive (93/42 / EEC)
Bacterial filtration efficiency (BFE) (%) = tested to 99.7%
Respiratory resistance (Pa / cm2) <40
Contact us for more information or interest via one of the telephone numbers below: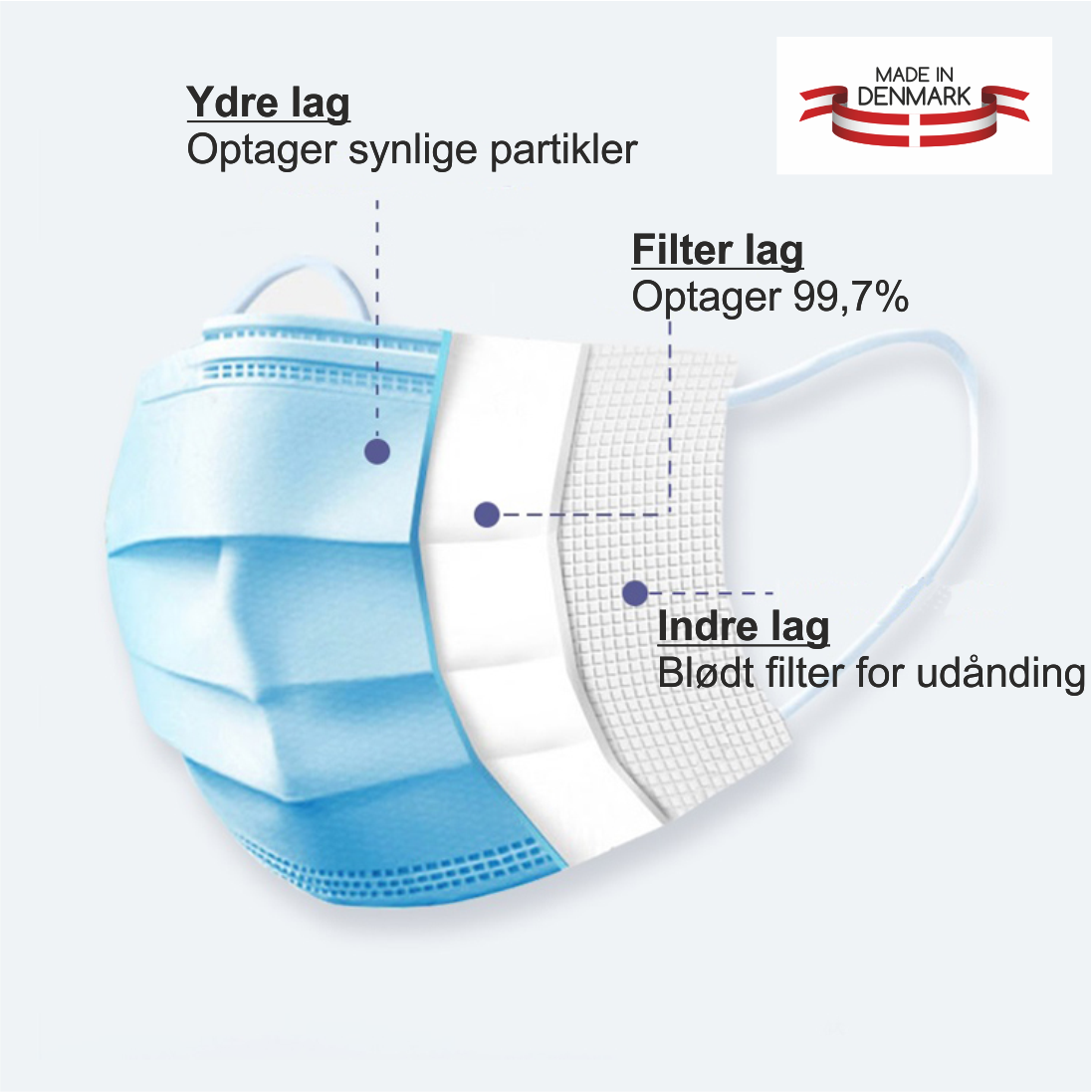 How to use our face masks
Wash hands thoroughly with soap or other bactericidal agent before use
Find the front of the mouthpiece, via logo or the blue color.
Place the two elastics on your ears.
Press and shape the metal stick over the nose so that your mouthpiece feels tight.
Do not attempt to touch the mouthpiece itself once it has been placed.
Remember to change your mouthpiece often and immediately if it gets wet or dirty.
When you need to take your mouthpiece off, hold the elastic by the ear, finally not on the mask itself.
A mouthpiece is made of plastic, so when you throw it out, it just needs to be in plastic waste.
Wash your hands after disassembly.
Now remember NOT to throw it in the wild!